UNIQUE DINING EXPERIENCES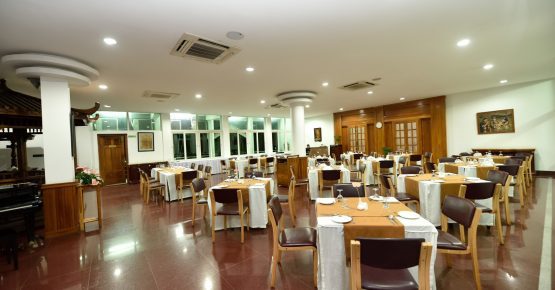 Named after the river which flows beside the resort, Chathe Restaurant is the main restaurant of Niathu Resort. Today, under the aegis of a fine team of chefs, it serves delicious multi-cuisine fares. Fully air-conditioned, it has a seating capacity of 150 persons.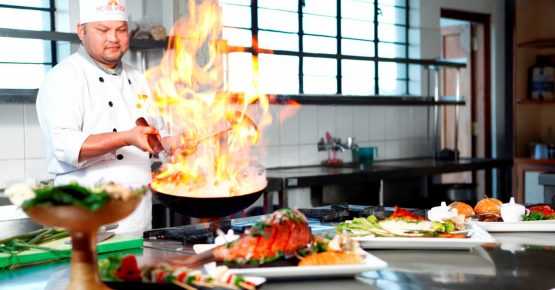 Vüchü (local ginger), named after one of the most essential ingredient of Naga Cuisine, lets you explore exotic Naga specialities, including authentic Indian cuisine, and succulent flavours of the orient, delicious Italian fare and classic Continental dishes served with contemporary flare.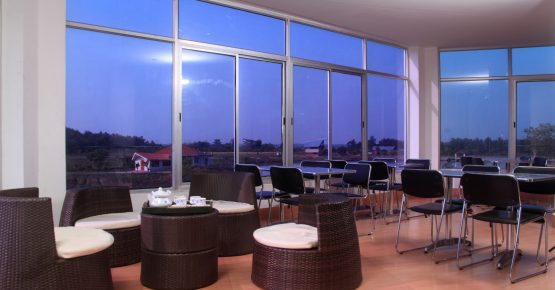 A multi-cuisine restaurant, the Lakeview in Noune Resort offers an awe-inspiring view of the lake and the resort. It has an air-conditioned section and an open non-a/c area on the deck.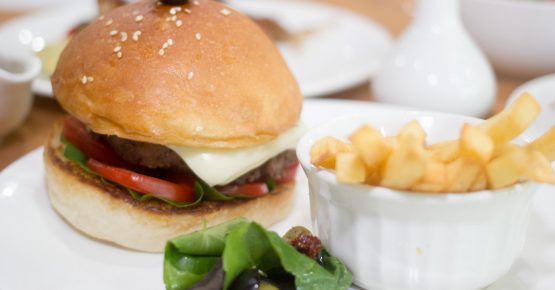 A fully air-conditioned coffee shop with contemporary settings, it is the ideal place for friendly conversations, fast-food and hot & cold beverages with a seating capacity of over 30 persons. Ruby Cafe also offers freshly baked breads and pastries from the Resort's Bakery.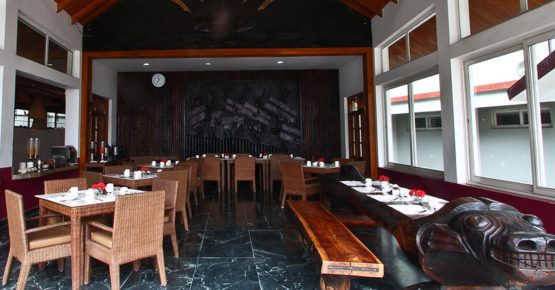 Morung Cafe @ Vivor Hotel
A Naga traditional abode, the Morung at Vivor Hotel is the perfect place for outdoor dining or for small gatherings and events.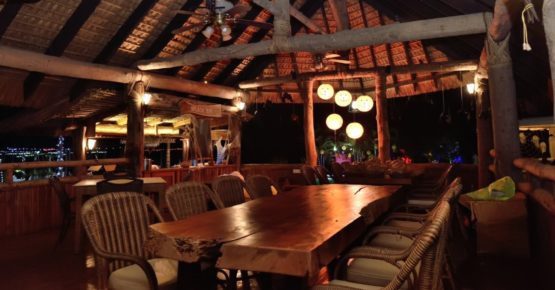 The Morung at Niathu Resort is a traditional Naga meeting abode which has been transformed into a cozy outdoor eatery overlooking the swimming pool and the Chathe river beyond.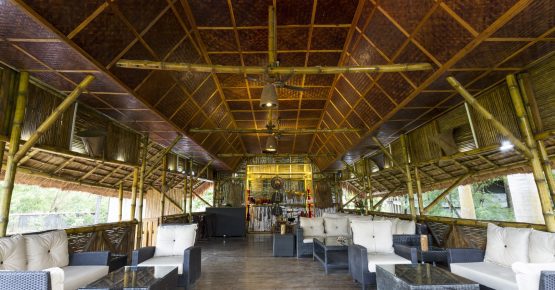 Niathu Machang @ Niathu Resort
The 'one & only' Naga restaurant in town, serves authentic Naga cuisine. The ambience of the restaurant gives you a complete feel of a rich Naga tradition and culture.